What we do
Website design

Your website speaks volumes about the business you run. You can write a wealth of words to describe your experience, showcase the projects you are proud of or boast your credentials. Do you think that customers visit your website to delve into the history of your company? This is a key question but the answer is not easy. What about us teaching you think the way your customers do? Having complete this task we will go on to designing a website that will showcase your company and it will not just take the form of a grey business card that people throw away without even looking at it. Customers will enjoy visiting the website because it will speak their language.
We will design a website for YOUR CUSTOMERS, not for YOU. Wonder why? Take a look at our "How to tame your customer?" guide. <CLICK>

How to tame your customer?

When we offer our services to clients, they, quite often, behave as though they were untamed animals. It is basically their nature, because typical customers exhibit mistrust, are sulky and very much enjoy their freedom to make independent decisions. They demand comfort as well as good value for money. It is good to know that they are obsessive about their rights and will never forget a slightest hint of foul play. They have their own way and are allergic to any obtrusive attempts to attract their attention.

Typical behaviour of an untamed customer

attempts to hide away at all costs

mistrust

disrespect

moodiness

Disparaging snapping in response to attempted invasion of personal space

How to tame your customer

If we undertake to tame the customer, first of all we should be extremely patient. It is a long and painstaking process. Having made the decision, we should forget out needs and visions. Now, the CUSTOMER is the only thing that counts. We must let ourselves be familiarised with and liked. To do so we, we have to bait the customer with special offers and discounts, but first of all we have to speak the customer's language. We should bear in mind that it is the language of profit – concise and to the point, in which all cases answer the question "how will I benefit from it?". Only by acting according to these rules will we stand a chance of making a whimsical customer take a look at what we have to offer. Having accomplished this mission, we face the challenge of keeping their interest high – talk to them, make promises and offer rewards. Under on circumstances can we attempt foul play as customers, like elephants, never forget.
DTP
Contemporary consumers need information fast food to survive. But the fast food must tempt them with healthy ingredients. Therefore, the dish of the day should be easily digestible and spiced up with fresh graphics, always served in small, balanced portions. Fruitful communication must be rich in form and content, because our target customer is a gourmet hungry for information, whose appetite gets whetted by juicy graphics. If you want to perfect the way you serve information, take care of all your printed matter. Compose a quality dish and serve it to your customers the way they need it.
Menu:
Graphics design projects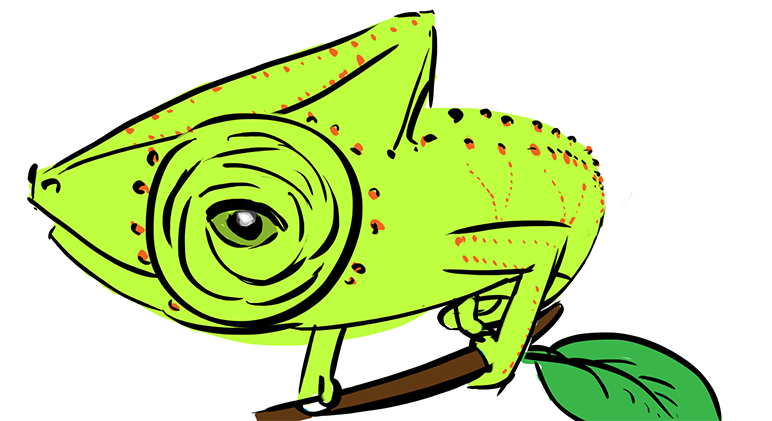 It is a well-known fact that the way to the customer's heart is through his stomach", but how to find the way there? How create a design that whets the customer;s appetite? Research by our INDEPENDENT INSTITUTE OF CONTEMPORARY VISUAL CULTURE has shown that the eyes are where consumption starts. Therefore it is nearly impossible to attract a customer without appealing to his sense of sight. Commercials directors know it well so they employ gaudy graphics and vivid colours to play with viewers' emotions. People can have their own opinion on colours and their importance in marketing, but the truth is that the book is judged by the cover, or rather, the graphics on it. This is why we focus on aesthetic value while designing websites and advertising materials – we create fresh design that screams to be consumed.
Want to know why our projects are so appetizing? Read the recipe for our finger-licking good graphics

Ingredients:

a portion sharp pencils
a pack of knowledge
a glassful of condensed strategy
a spoonful of DTP
a pinch of layout
5 pints of creativity
a palette of fresh colours
a handful of scattered words

To cook:

Prepare all the utensils, sharpen and heat the pencils.
Unpack knowledge and divide into equal portions – about the company, the target audience, the competition and about the industry.
Bring the condensed strategy to a boil.
Add knowledge and mix until you get smooth mass.
Pour creativity into a tall dish. Add DTP and layout. Mix until you get delicious cream. Then select colours from the palette and add them to the cream.
Dress the cake of knowledge with the cream of strategy and it in the fridge for a while. In the meantime, put the scattered words together and sprinkle the cake with them.
Texts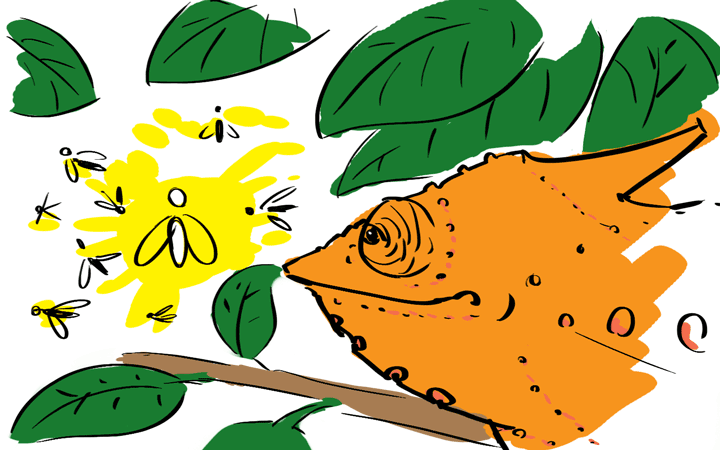 Have you ever wondered how typical Internet users behave? They are compulsive information seeker who looks for various types of content in the labyrinth of the World Wide Web. To meet their expectations, the content on your website should be useful and digestible, concise and served in an attractive way that pleases the eye and the mind. Multitude of websites means that the Internet users give texts only a once-over. Therefore, you should contact professionals who will create a website that makes the visitor stay for a bit longer.
Do you want to know how we work? <CLICK>

Creating the content that is both digestible and substantial is quite a challenge. This is why we adopt the approach of an experienced dietitian. At first, we get to know your company to decide what ingredients of the nutritious information you can offer to the Internet users. Then we proceed to finding out about the target audience. Now we know what is their daily requirement for information and the way it is assimilated by their organisms. The data collected allow us to create a balanced portion of information and provide it to the audience every day. Trust us, we know what your customers need fresh and digestible content.
Visual refreshing of websites
Attention!
Yesterday a company website disappeared without a trace .
Age: 5 years
Last seen: Google search engine
Distinguishing marks: a bit worn, outdated, unattractive
On the day of disappearance it was wearing faded and dusted graphics and a couple of scattered words
Please help us find our website. We have made a lot of effort to care for it and we miss it a lot.
Distraught manager and personnel of XYX company
Do you have the same problem? Your website has got somewhat old or got lost in the tightly woven World Wide Web? We know that the Web has poor memory, which makes unvisited websites gather virtual dust and sink into oblivion. Don't worry, we are expert on lost websites and we have proven ways and means to bringing them back to life.
Do you want o know how we wipe the dust off websites? <CLICK>

The website is an unique form of life. It feeds on constant interest and regular hits. Therefore, it has to be attractive up-to-date and tempt with fresh looks. It should also be sociable and hospitable to the visitor. And, last but not least, any self-respecting website must follow the SEO rules.

And what does your website need?

Fresh graphics Optimization Catchphrases Better communications Communication in many languages
Optimization
Invitation
www.mojastrona.pl is proud to invite all Google crawlers to the opening ceremony. You will visit the nooks and crannies of the Web and see an inspiring exhibition of illustrations and then you will take part in analysing texts written in <alt> attribute. You are free to eat as much code as you wish. Admission is free of charge.
The launch of the website is an occasion to celebrate. Your customers are invited as honorary guests but all the efforts will come to nothing unless the way leading to your website is clearly shown by search engines. We know how to make all the signpost show the way to your websites because put the SEO rules to practice as early as at the design stage. We follow the latest developments and we are not afraid of new Google pets. Trust us because we always wear white hats. Let us design a website for you and let yourself be searched and found!
Multilingual websites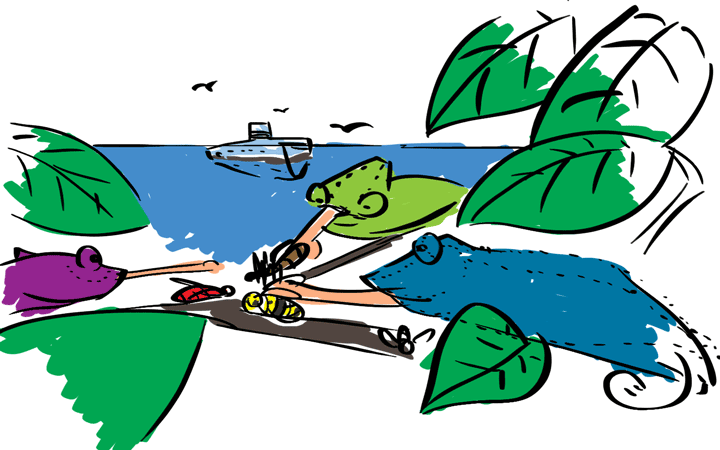 Well developed business communication is about the language that speaks your mind! So take your time and think what language your website speaks. Is it to the point, useful and involving, and does it speak the language of benefits? If it does, it sands a good chance of taming the customer but do you want to tame only Polish customers? If you are ready to spread your wings and shout out your URL to the world, remember to have your content neatly translated. Remember that it is easy to get tangled in the Web. Seasoned Internet users have developed reliable methods of fishing out useful content. A website that does not speak fluent language of its target audience stands no chance of noticed. But we will teach your website speak foreign languages, creating content that is appetizing in every corner of the world.
Planning the communication strategy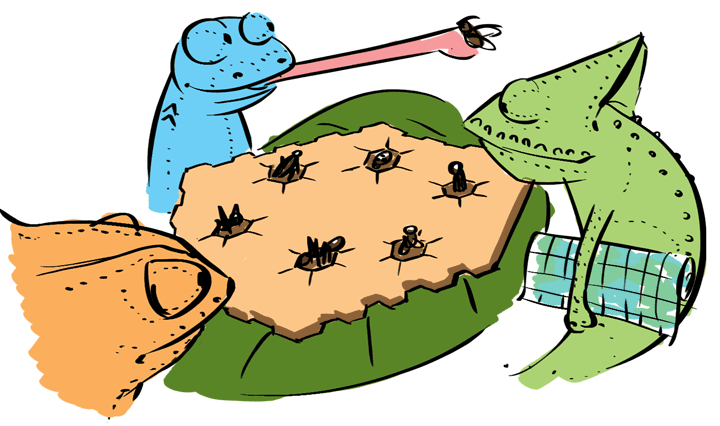 Great masterpieces are not created by chance. They are the result of a well-planned strategy. This is why we think like military commanders and plan the battle to conquer the minds of your customers. Good strategy is key to success so we direct our combat enthusiasm to drawing the persona – a model consumer. At first we get armed with empathy to be able to recce the area and draw up an accurate roadmap that will lead in the right direction. Then we proceed to shooting long-range word and pictures of mass creation. You can trust us because we are a seasoned squadron and we always hit the target.
^